Get Started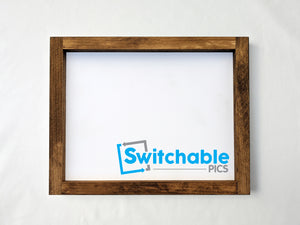 Pick A Frame
Handmade rustic stained wood frame with choice of black or white magnetic board. Frames are designed to show background board color.
Framed Board
Pick A Porch Board
Handmade rustic stained wood frame with white magnetic board.
Porch Board
NEW DESIGNS!!
New looks, new feels, new laughs and new things to make you cry. Add 1 or ALL to your cart today and get to Switchin' :)
New Designs
Testimonials
I just got my second set of prints for my Switchable frames and I love them!! It was so easy to switch out my pictures and the quality of the prints is amazing. I'm so happy with how easy it is to switch and with how professional and nice they look on my wall. I get compliments about them all the time. I highly recommend these frames and prints.

Amy B.
I am obsessed with your company. Loving what I have received so far.

Kim W.
I received the 8x10 and a few of the switchable pictures for Christmas. I'm about to order more of the switchable's right now! It is such a great gift and one that will go in any room of my house! Pictures fit perfectly on the board, made very well!! Would hightly recommend for yourself or as a gift.

Debra A.
What it is - What it does - How to get one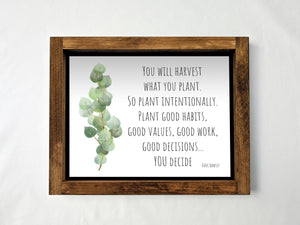 What Is Switchable Pics
Switchable frames makes it easy and affordable to update and decorate your home with pictures, quotes or whatever floats your boat.
Beautiful handmade rustic magnetic wood frame with choice of black or white backboard.
Frames are designed to show background board color.
What Switchable Pics Does
These frames are like the foundation of your home, the "Switchables" are how you choose to decorate.
Switchable Pics frames can go from quotes to pictures to seasonal decor with ease.
Not only are Switchable Pics frames amazing and easy to use, they are virsitle and can go almost anywhere in the home or office.
How Do I Get Mine?
Follow These 3 Simple Steps
Step 1: Pick a frame or a Porch Board then Pick A quote, Seasonal decor or Upload your own photo
Step 2: Click "Add To Cart" :)
Step 3: Switch it out. Enjoy!
Fall is proof change is Beautiful